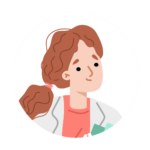 I am really pleased with my experience with Golden Heart School of Nursing. I found Mr. G to go out of his way to make sure all of his students were successful in his CNA program. He made the class enjoyable and easy to understand. He encouraged collaboration with our classmates which made the learning process fun. It felt like my classmates rapidly became my best friends, and we all successfully passed the written and skills state exams. I highly recommend this program.
Lori Brauner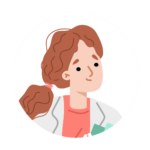 If you're in need of your CNA certification, this is the school you want to attend. I've looked up several CNA programs and Golden Heart School of Nursing was at the top of reviews. I'm happy to say that as of this morning I passed my exam! Mr. G and Ms. Savella are very passionate in their line of work as instructors of the nursing program. I absolutely love them! They teach you all the knowledge and skills needed to pass your CNA exam. I really enjoyed their class and met so many amazing people in our class. You can tell Mr. G and Ms. Savella put their heart out in this amazing school. I will forever be grateful for this stepping stone into my journey in the nursing field. They offer CNA, BLS, and acute care training. Thank you Mr. G and Ms. Savella ♥️♥️
Rosemarie Torio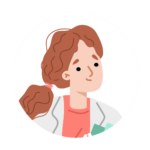 I am extremely happy that I came across Golden Heart School of Nursing while searching for a CNA training program on a whim back in November of 2021. Mr. G was very thorough about what the program entailed and honestly answered every question that I had. Mr. G is a super understanding person and is very flexible with those who may have a busy schedule outside of class. He is very accommodating, but makes sure that the work ends up getting done at the end of the day. I also enjoyed how the theory and clinical skills were taught concurrently; I never got bored. Also, Mr. G is naturally an approachable person and is genuinely there to help his students should they have questions or need further instruction/help. I genuinely had such a great time in this program. Besides the material learned in the program, the environment was great, there was a ton of parking(for those concerned about parking), and people, including the instructors, always brought in a ton of snacks/food that was shared among all of the classes that are taught throughout the week. You will NOT regret choosing this program!!!
Delena Padilla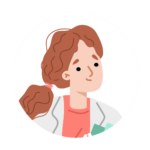 I got CNA certified with Mr. G's AM class over the summer, and I highly recommend this program! Mr. G is a very knowledgeable instructor. He knows how to prepare you for the CNA exam from his years of experience. My classmates and I felt very capable during our exam. As far as I know, almost all students pass the exam with Mr. G's guidance.
He is also very on top of scheduling CNA exams and overcoming any bumps in the road. When our exam couldn't be scheduled on a certain date due to lack of space, the testing center contacted him personally to work out a different day. Mr. G has lots of experience scheduling the exams, and I would trust him to make sure you secure a test date.
Mr. G is also very accommodating of his students. He always offers students the flexibility to attend different classes, carpool with him to clinicals, or come in and practice after class. He really cares about his students and makes sure they feel supported in his class.
If looking for a CNA program to sign up for, I would highly recommend Golden Heart!
Sela J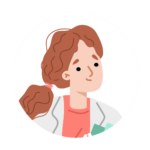 I am so glad I did the CNA program through this school. Mr. G is an excellent instructor and really cared for all of his students. I feel very prepared for being a CNA. I highly recommend this school!
Cassandra Cefalu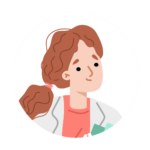 Thanks to both Mr G and Ms S for having a generous heart to teach and help your students succeed, all your students passed the licensure exam congratulations! great job everyone! this school is highly recommended.
Liza Ann Pineda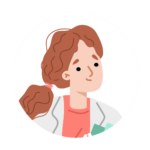 I was looking for CNA classes where class can end up in short time and I got golden heart school of nursing. I highly recommend this school for your CNA career. Mr.G and ms. Savella are so nice and so helpful to each and every student.
Janvi Patel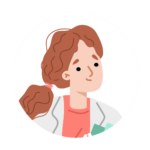 Golden Heart School of Nursing is a fun class that provides hands on learning skills. The instructors make learning fun!!!!
Vanessa Banares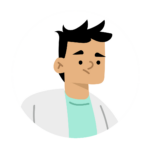 Back in March, I read around for CNA programs local to my area. A few of them declined/were hesitant to enroll me because of some scheduling issues (there were some days I absolutely could not make it to class), which would supposedly put me way behind in terms of course material. When I made the decision to visit Golden Heart for an informational meeting, I was so glad that they were COMPLETELY willing and happy to work around my schedule. I ended up taking and finishing their course, it has been a really fantastic decision.
Here you will have two instructors, Mr. G and Ms. Savella, who are amazing teachers, provide excellent preparation for the state exam, and make the class really engaging and humorous at times–it undoubtedly makes the classroom a very relaxing and fun place to learn.
The classroom is kept really well-cleaned, bright lit, and they provide working, new, and high-quality supplies for you to practice with. They recently purchased an additional brand-new bed and mannequin, so there's even more opportunity to practice the "practical skills." Mr. G and Ms. Savella also provide an ample supply of snacks, water, and coffee to help keep the students satiated and focused throughout the lecture day.
With their valuable tips and willingness to help drill the practical skills/theory material, I was recently able to pass my state exam. Highly recommend this course!
Tien H. Lam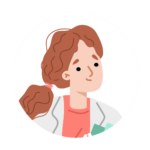 I love golden heart school of nursing. This is the first time that I have studied in a happy place like this. There is no stressful and the lecture is really easy to understand. Mrs Savella and Mr G are dedicated teachers. I love the way they teach me, and I got my CNA certificate after 2 months of study there.
Rosy Lam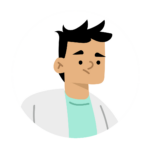 The best CNA school ever!.Staff are friendly and accommodating. Very clean classroom, uniform and textbook are included, they even offer free breakfast. The instructors are very helpful, thanks Mr. G! and Ms. S., more power to you!
Mark Jones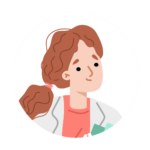 I was looking for a CNA class and I came across this new nursing school while browsing Google. I called to ask about the program and they were super helpful! Ms. Savella even helped me out with renewing my CPR which saved me a bunch of time. I would recommend anyone to check this school out if you need any help with nursing classes!
Lily Newes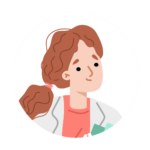 I will highly recommended this school Ms.Isabela and Sir Fernando are so wonderful.If you think you cant study CNA because of your hectic schedule?well,this is the best school that will fit you.Its because this school are very flexible regarding of your hectic schedules.
Trish Hae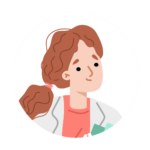 Best school of nursing
ZHAMGIRL